Read a rare interview with Affine Records founder Jamal which was published on June 20, 2017 via MusicMap.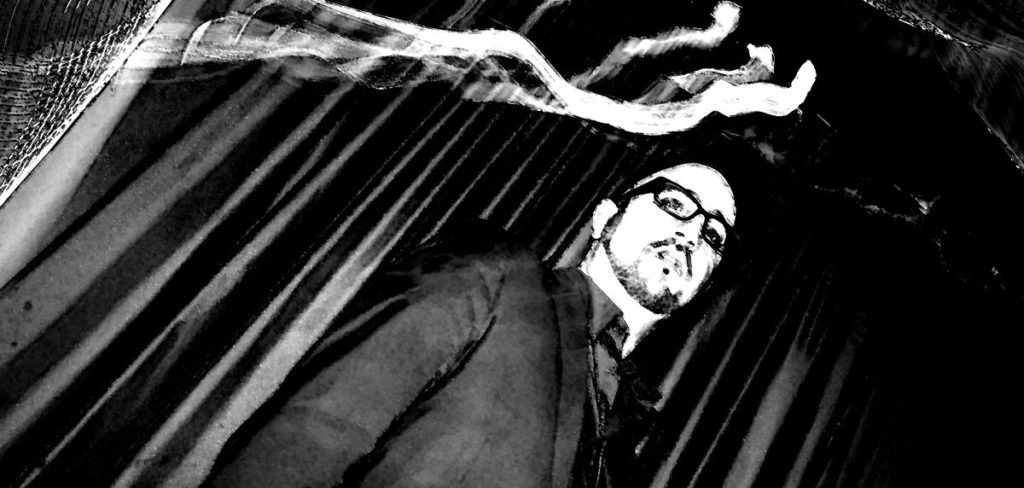 MusicMap: Hi Jamal, tell us about Affine Records: how did it start, who's involved, what was the concept behind the label?
Jamal: Well, Affine was formed and created by a bunch of like-minded people in 2008. In the early stages it was just all about channeling own musical tastes. No master plan. No start-up mentality. In fact it was more like a typical DIY thing but after the first couple of releases a structure evolved through trial and error.
Today we describe ourselves as an independent record label and artist collective. Besides founding members Dorian Concept, Cid Rim, Ogris Debris and The Clonious, artists like Sixtus Preiss, Zanshin or Wandl are part of the "Affine-Camp".
You're based in Austria but you release international artists. How do you find the artists you back and what encourages you to release their records?
To tell you the truth, most of the artists are based in Vienna but we never thought in "national categories". That's why Dorian Concept is releasing on Ninja Tune, Cid Rim on LuckyMe or Ogris Debris realised to release with legendary Nervous Records in NYC. So you can call us quite ambitious.
The exciting aspect about releasing records is the regular exchange with the artist, creating concepts together and of course the whole process from A to Z. And after all those years it is still very pleasing to send out a finished product to the most remote corners of the world.
Wandl is your most recent release, what do you think is special about that LP?
I don't like to advertise too much but I think Wandl's debut album is like reading a good book or watching a suspense-packed movie – It's All Good Tho is an album in the best sense of the word. The fact that music streaming formats are affecting the approach in creating all in all concepts more and more in a negative way makes this album even more special. And you simply have to give a 22-year-old kid credit who is working on lyrics, beats, sample digging and sound design on an equal footing.
Affine Records releases a variety of genres, from jazzy electronica to South African hip-hop, what connects all the artists you work with and why is supporting a variety of genres important to the label?
The connecting dots are definitely the affinity to an experimental approach. Be it bass driven stuff, jazz influenced Electronica or "Rap Shit" and House Music. You might need genres to be found in some way and the most conservative Drum & Bass label will tell you they don't care about genres but if you have a look on our catalog you will recognise that we really don't care that much of genres, which can be clearly the difficult way in terms of positioning.
But diversity is not a special sign of quality in a colorful world, it's just an obvious thing. But maybe there is something like an "Affine Sound"… if so we take it as a compliment, hehe.
How do you think digital labels build an 'identity', or at least compete against the quite fluid/impersonal nature of the internet?
You can criticise advertising platforms (yes, I mean Social Media) for a lot of things – especially in a sociocultural and political context – but compared to the past I can see more benefits.
If you are an artist or a label you are not depending on the "5 most important journalists" anymore, you are not forced to deal with bizarre advertising expenses to get an audience and so on. So I think the communication tools we are using equalise the impersonal nature of the internet in some way and can help basically everyone to build a genuine identity with an own language and original content.
Are there any labels (other than Affine Records) which you're excited by at the moment?
Too many to mention to be honest but I would like to highlight two Viennese labels, namely Hector Macello and Jazzwerkstatt Records.
What's your favourite way to consume music?
All-time favourite: vinyl. Favourite options for discovery: radio and Bandcamp. Favourite "fast food" option: YouTube.
A lot of people have celebrated the 'direct to fan' model which services like Bandcamp and SoundCloud offer artists, but what are the benefits of labels, in your opinion?
I think the benefits are nearly the same but I would like to add the fact that it is a huge advantage to have own releases in full control on special interest places like Bandcamp.