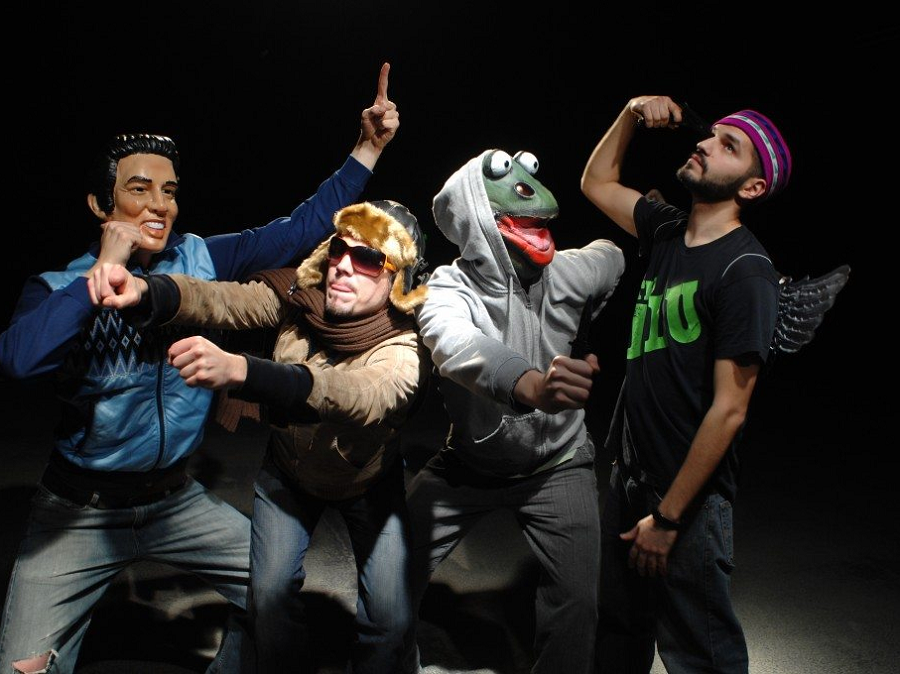 • Explore more •
Bandcamp | Discogs | Facebook
The abbreviation JSBL is neither a four-letter-word that can be looked up in dictionaries, nor the pin code to a secret bank account on the Cayman Islands. Jacob's Salty & Bamboozling Ladder is a musical experience of the next dimension.
Formed in the early years of this millennium by drummer Clemens Bacher alias Cid Rim, keyboard wizard Oliver Johnson alias Dorian Concept, production virtuoso Paul Movahedi alias The Clonious and bass player Willi Rosner. Imagine four childhood and school friends who loved to explore the inexhaustible reservoire of late 60s Jazz and early 70s Funk. Equipped with growing experience and more self-confidence the guys started to develop their very own sound fairly quickly. They created a hybrid of analouge finesse and cutting-edge production flavours. This musical output culminated in their refreshingly unpretentious live performances over the years – and most notably with their first release "Twice Upon Two Times" on their homebase label Affine Records in 2008.
Two years later austrian "Dope Beat Maestro" Urbs reinterpreted their Jazz-Rock score "Der Mann mit den Schwankungen" into a head-nodding roller which became a nationwide radio-hit. Their last two tracks for the moment came out in 2011. "Big Kariba" and "Project Mayham Sandwich" can be found on Affine´s labelcompilation "What A Fine Mess We Made". The short résumé after all: JSBL is like a box of chocolate – you never know what´s inside. The future will tell.