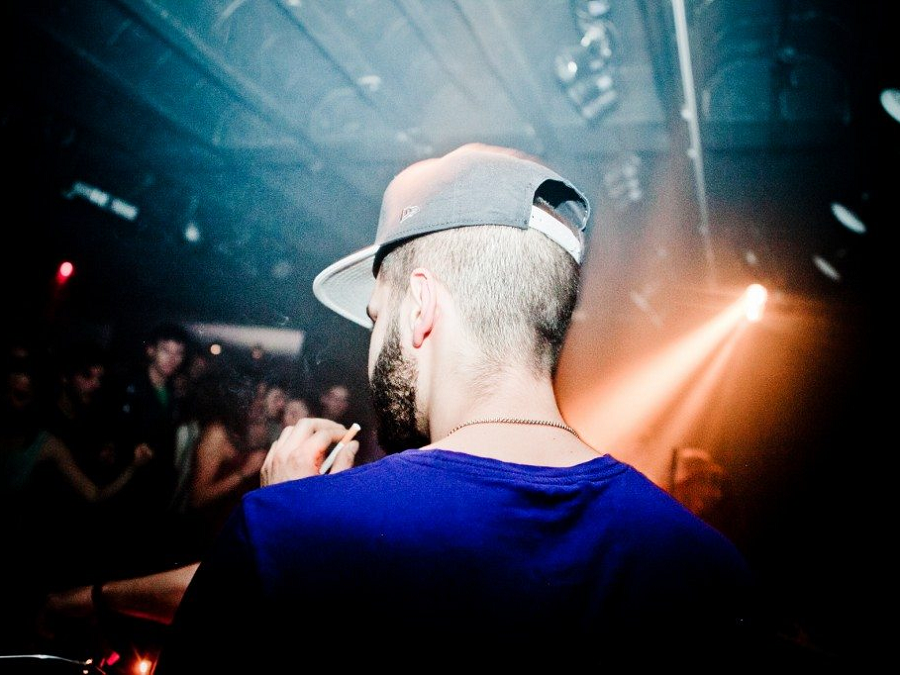 • Explore more •
Bandcamp | Facebook | Discogs | Instagram | Twitter | Wikipedia
Imagine running into The Clonious, that dude equipped with hundred headphones which directly interact with his musical epicentre. He elegantly puts together the apparent inconsiderable and the clearly essential elements, subsequently he breaks –music- into rhythm + harmonies to reach a point at which it is incontrovertible to discuss the perception that jazz is the mother of it all.
A soulsearcher and vinyl aficionado who wouldn't mind to know how to smash a breakdance in a jam packed club, usually he ticks out without being asked anyhow though. His journey started in 2007 where he participated at the Red Bull Music Academy in Toronto. Just 2 years later he got signed by San Francisco based Ubiquity Records releasing his debut album "Between the Dots" which received great attention and reputation all over the world. In 2010 he teamed up with his labelmate Cid Rim for the split EP "Full Nelson" and served a fine blend of various uptempo styles plus a collaboration with respected Detroit Vocalist Paul Randolph.
Over the years The Clonious proved his qualities as a versatile DJ from Vienna to Cape Town. As a remixer as well – you can find various trademark reworks for the likes of Alice Russell, longtime companion Dorian Concept or Krts on his carte de visite.