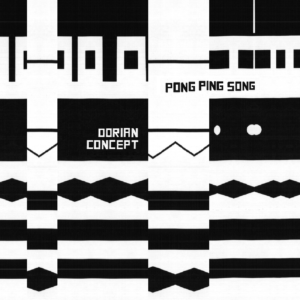 Release Date: 22-11-2018 | Catalog: DIGAFF 008
Format: Single
Download at Bandcamp
This is "Pong Ping Song" by Dorian Concept. This is an anniversary release. This is Affine Records, which these days has quietly rounded off a decade. And this is Affine Records, which almost exactly 10 years ago, in October 2008, released into orbit its catalogue number 001 with the vinyl release of Dorian Concept's "Maximized Minimalization".
On the occasion of this anniversary, we are now releasing "Pong Ping Song." A track which arose in 2008 and was originally implemented as a mere tool for the live shows of that time. With its edgy and slippy saw tooth vibrancy in "table tennis rhythm," "Pong Ping Song" is a testimonial to this time ("Post-Flat-Beat"). A time in which Dorian Concept tinkered with a certain "Rave Aesthetic" that used the Micro Korg as its primary sound origin. It is characteristic for his innately playful approach, which DC literally transported from Mini Disc into his live set of that time, thus upholding the fun factor through a satire of the then prevalent wobble basses. This "fun relay" is what we are now passing on.