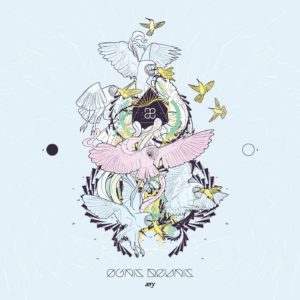 Release Date: 21-06-2010 | Catalog: AFF 004
Format: 12″ + Digital EP
Download / Stream: Bandcamp • Apple Music • Spotify

Ogris Debris´ whole EP was built around a basic idea, a kind of "aery" sound element that served as the spine for four completely different clones. Probably a picture-perfect for every ornithologist but more likely to cause maximum euphoria on the dancefloor.
The opener "Dark Aery" is an object lesson on how to use a carpet beater and to create a sophisticated cracker. Definitely the most extroverted tune on this record is "Night Aery" – just imagine a former popular 80s actor passionately playing the trumpet.
The flipside continues with "Day Aery" and shows plenty of deepness, memorable hymnic vocals, the right dosage of tweaking aesthetics plus a magnetic jackin´ groove. The perfect soundtrack for sunrise comes at the end: "Light Aery" – a fine instrumental gimmick which gently closes the EP. Chapeau.