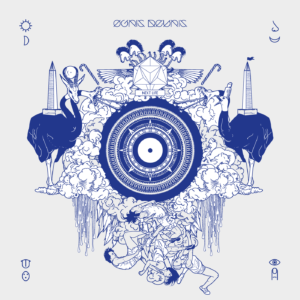 Release Date: 26-11-2012 | Catalog: AFF 010
Format: 12" + Digital EP
Download / Stream: Bandcamp • Apple Music • Spotify

"Next Life" is a peak time statement of hypnotic grooves and eccentric vocals. Think: obscure late night rooms, a rough blueprint turning into a funky frisky roller with a masterful twist. "Around Here" on the flip side is an intense ride – floating velvet vocals melt with rich acoustic textures and the infamous Ogris Debris trademark sound..
Mysterious phenomenon The Reboot Joy Confession takes us one level deeper, straight into his world of Psychedelica with cinematic strings and mighty sub-bass. This remake develops into a capricious composition – free of all restraints. Sixtus Preiss provides his definition of face melting floor music, driven snappy synthesized effects + its distinctive punchline.