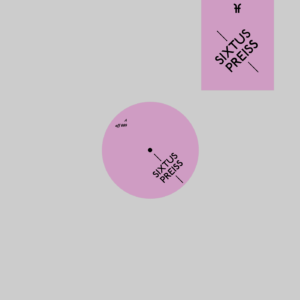 Release Date: 15-10-2012 | Catalog: AFF 009
Format: 12″ + Digital Single
Download / Stream: Bandcamp • Apple Music • Spotify

Vienna based musician Sixtus Preiss comes correct with his very own take on Jazz for the clubs. While "Samba Feeling Beein This" unfolds as a psyched up arrangement of harmonic progression and rhythmic variation, "Kation" is a thunderous primetime statement designed for the floors.
Cid Rim delivers a luxurious rework for "Samba Feelin Beein This", driven by rumbling live-go-sampled drum patterns and lush layers of synth. Lightworks.