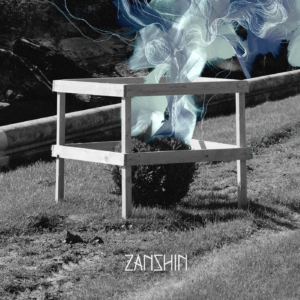 Release Date: 12-12-2012 | Catalog: DIGAFF 002
Format: Single
Download / Stream: Bandcamp • Apple Music • Spotify

Zanshin dropping brandnew signature joints straight out of his engine room. After an excursion into filigree and complex harmonic arrangements on his debut album "Rain Are In Clouds" austrian sound conductor Zanshin returns with two nonchalant rollers.
Creating rich, wandering synth-lines, shivering hi-hats and pleasing with that accurate bass attitude "Muddle In The Middle" steps in a fast forward thinking manner into a smart balanced flux. Also "Cloud Atlas" joins the same formula of high voltage floor music while keeping that broken flavour.