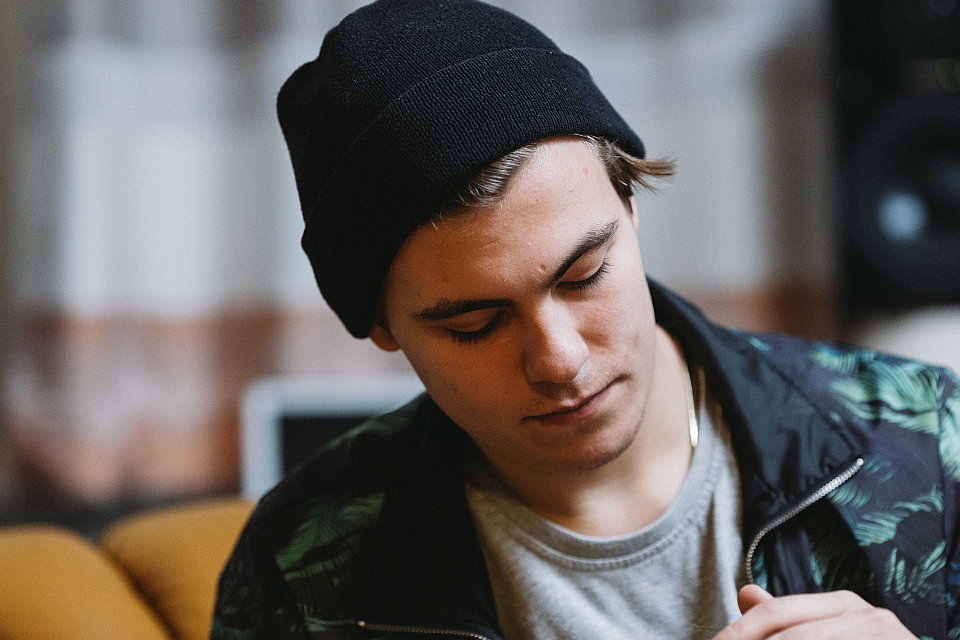 "From the start music has been connected to visuals for me", reckons Wandl. If you listen to the 22-year-old musician and producer who grew up near Vienna reflect on his personal creative epicenter it's not all about the social setting for the music.
Wandl recalls early violin lessons, starting to sing at an early age and learning a lot of various English lyrics by heart from CD booklets. However, he emphasizes his imaginings are really derived from drawings.
Hip Hop was no obstacle for him but rather became his main inspiration and reference point. During his early teens Wandl began to experiment with music production software and writing his first songs. Since then he has doggedly pursued a musical vision to push the boundaries of musical genres. Wandl builds low-flying and tightly braided beats, which he combines with free-floating vocals and engaging melodies. His seemingly fragile designs are transformed in an amazing way in vivid soundscapes that blur into a synthetic lucid dream. Similar parameters also apply to his live shows, which he realises with visual artist Clemens Haas.
The first strong footprint by Wandl was his 2014 released EP "Far Way Home" which bundled his personal strengths. Soon afterwards he showed his versatility with the successful collaboration with Rap shooting star Crack Ignaz and their album "Geld Leben" which was released on Melting Pot Music in early 2016. Wandl crafted in joint sessions a bespoke instrumental framework and produced a real classic of german Rap Music single-handedly.