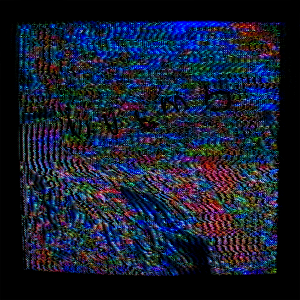 Release Date: 02-10-2020 | Catalog: DIGAFF 013
Format: Digital Album
Download / Stream: Bandcamp • Spotify • Apple Music
Wandl, the progressive 25-year-old producer, musician and vocalist from Vienna, is back with his second solo album, "Womb". Following the success of his debut release "It's All Good Tho" (2017), an extensive tour with Bilderbuch in Germany, a performance at Primavera Sound in Barcelona (2018) and several artistic projects (2019), "the master of delayed loops" now delivers a self-produced and highly condensed work of about 25 minutes that focuses on the dark chords of the emotional keyboard.
With "Womb", Wandl engages in musical interspaces where potential clarity gradually dissolve into the nebulous blanket of the night. In the midst, Wandl's distinct voice unites with his characteristic soundscapes and the warm euphony of the piano. His songs deal with self-doubt, emotional inhibition, freedom found in loneliness, undesired social acknowledgement, transcendence and the arrival in the womb of an unexpected maternal reconnection. In the end there is even yodeling.
The usual platitudes of the new economy as crude maximization strategies are thus safely ignored: Wandl is a genre unto itself. Something for your mind, body and soul – in the best sense of the word.