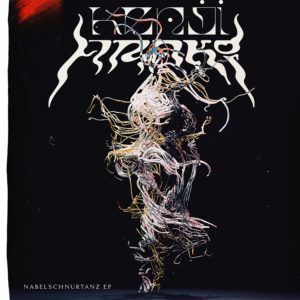 Release Date: 18-03-2022 | Catalog: DIGAFF 020
Format: Digital / EP
Download / Stream: Bandcamp • Spotify • Apple Music
Kenji Araki, digital and interdisciplinary artist and producer from Austria with roots in Japan, presents his "Nabelschnurtanz EP". This is a forerunner of his debut album "Leidenzwang" which will be released in the first half of 2022.
Emotional highlights for the vividly vibrating club floor as well as for the digital terminals of Planet Earth delivers "Nabelschnurtanz" with its amalgamation of human sound waves. Another signature track in the package: "Gel & Gewalt" – a combination of 90s grunge, IDM and exponential rhythms. Also, as a sustainable super bonus, Kenji has added the instrumental version of the eponymous track of this EP release. The future starts here.
Supported by SKE-Fonds