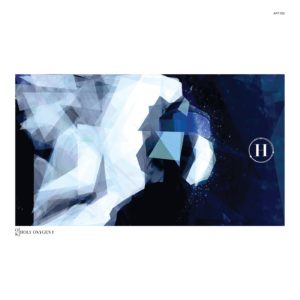 Release Date: 11-08-2014 | Catalog: AFF 012
Format: 12″ + Digital EP
Download / Stream: Bandcamp • Apple Music • Spotify

Affine Records is proud to announce the very first solo EP of Okmalumkoolkat entitled "Holy Oxygen I" featuring the stellar production talents of Cid Rim and The Clonious.
After his international breakthrough on LV's album Sebenza on Hyperdub, Okmalumkoolkat continues blazing a trail with yet another big impact release. The EP Holy Oxygen I is produced by LuckyMe signing Cid Rim and The Clonious, known for his excellent releases on Affine and Ubiquity Records. This collaboration was booted into life during the Viennese producers latest South African tour with stops in Johannesburg and Cape Town.
Umlazi, Durban born Simiso Zwane skilfully manages to mix his mother tongues and his own slang into a truly urban blueprint of thriving languages. Zulu, English, Afrikaans, seemingly effortlessly expressed in brilliantly interweaved themes and topics. The A side starts with the spiritual anthem "Allblackblackkat". Production wise drawing influences from South African Kwaito, layered with sophisticated jazz chords and drawn into a pulsating club track. It gets even more intense with the 140 Bpm banger "Fancy Footwork", a homage to the footwork scene in which Okmalumkoolkat depicts a rendezvous on the dance floor. The B side of this groundbreaking collaboration starts with the title track "Holy Oxygen", the collective's definition of HipHop in 2014. The record ends with the debut track of the Durban-Joburg-Vienna outfit called "Ijusi", a deep organic synthesis from the minds of these members.
Okmalumkoolkat once stated the following about Affine Records' producers: "These kats are lighting future jazz dance floor sweaters out there in Vienna." Today, crooked continental masses have linked. They are leopards.