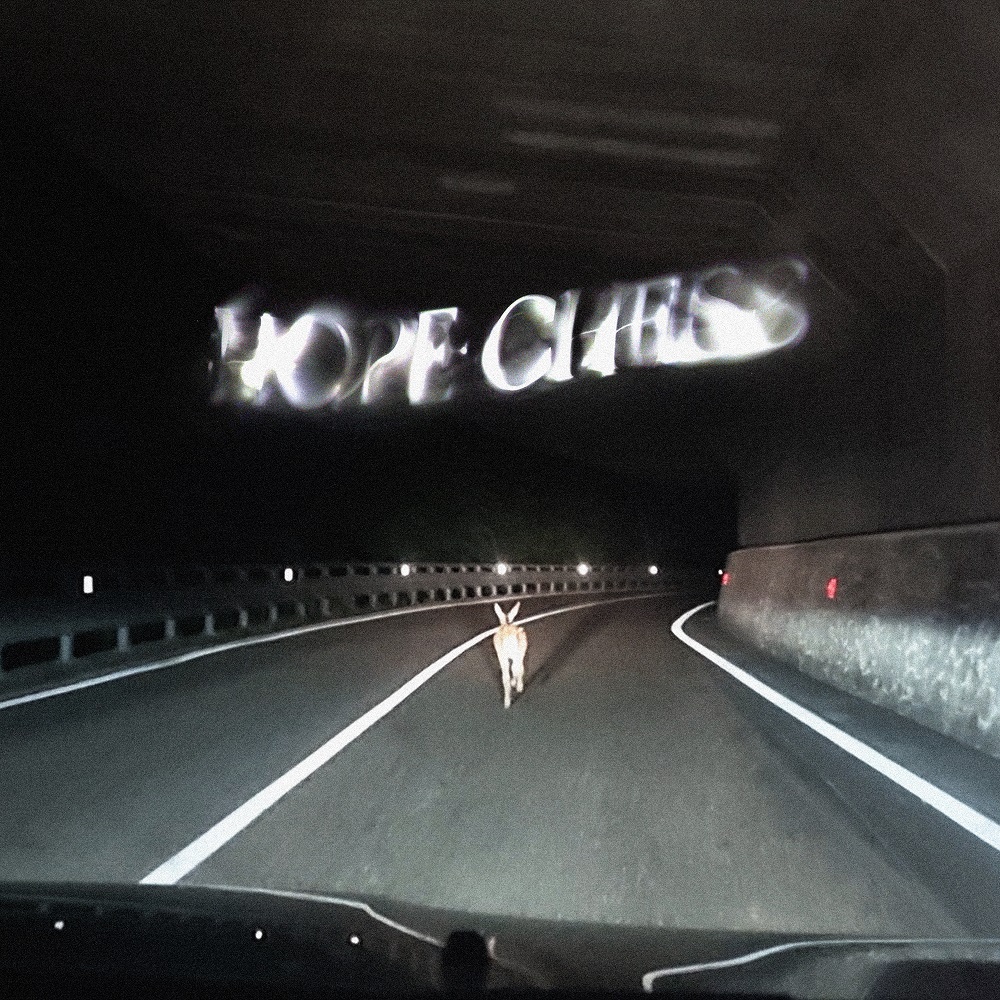 Release Date: 10-11-2023 | Catalog: AFF 022
Format: Tape / Album
Download / Stream: Bandcamp • Spotify • Apple Music
Originating amidst a time of artistic transition and personal maturation, "Hope Chess" stands as the sophomore album by Kenji Araki, a Vienna based digital artist and musician with roots in Japan. Drawing inspiration from a wide range of sonic influences and practices, this album is home to calculated subtleties, bold juxtapositions as well as a unifying tapestry of texture and harmony. Though Kenji Araki's musical situatedness in a heterogenous web of post club approaches stays evident, "Hope Chess" takes a more left-field turn. It defies potential expectations built up by the debut record "Leidenzwang" (June 2022) and shifts to a more introspective sound, granting the melodies, vocals and textures more time and spatial freedom to unfold. Rhythmic elements are narrowed and placed carefully, yet they inhabit a distinct character and purposefully complement other elements and narratives.
As we traverse through the album, we come across distorted synths, shape shifting guitars, grimy noisescapes, eerie melodies and contemplative vocal parts. Moments of serenity interweave with controlled eruptions, conveying feelings of vulnerability and catharsis. It's an honest reflection of Kenji's personal life throughout the last year.
While evolving into an integral part of Vienna's transgressive underground club and electronic music scene, Kenji constantly stayed open for new influences, friendships and aesthetics, leading to the formation of the novel sensitive indie duo "ENNS" together with friend, DJ, producer and promoter YBsole and continuous output of hyperpop blossoms with Viennese art pop luminary Anthea. This desire for collaboration is also reflected on "Hope Chess". Half of the album has features – including the frequent collaborators YBsole and Anthea, as well as KoiFin, The Roomate and SISKA.
Instead of letting other's actions and missteps determine the outcome of things, namely playing hope chess, Kenji Araki's Album "Hope Chess" is about sincerity, introspection and collective trust.
Supported by SKE-Fonds